The hidden cost of unpaid caregiving: The case for supporting unpaid caregivers across the state of Michigan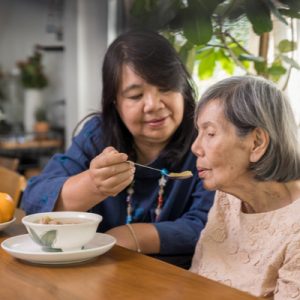 There are 1.4 million unpaid caregivers across Michigan. The work they do keeps residents from needing more costly forms of health care. But Michigan's unpaid caregivers often do not receive the support they need.
Unpaid caregivers help friends, family members, and neighbors in many ways, including activities that allow individuals to maintain their independence, like household chores, managing finances, and transportation, as well as more personal daily activities like bathing, feeding, and toileting. But studies show that unpaid caregivers need support, too. For instance, caregivers are more likely to forgo their own medical, dental, and mental health care. And nearly one-quarter (24 percent) of caregivers report 'not so good' or 'poor' financial status.
In the spring of 2020, prior to the COVID-19 pandemic, CHRT surveyed Michigan unpaid caregivers and found:
63% of caregivers felt anxious about their ability to provide care.
50% of caregivers gave financially to those they care for.
39% of caregivers spent 6+ hours caregiving per week.
According to the GenWorth Cost of Care Survey for Michigan, unpaid caregivers help Michigan residents access home and community-based services that cost significantly less than institutional care. According to the American Association for Retired Persons (AARP), caregivers contribute $7,000 per year to caregiving activities plus $10,350 per person in unpaid hours of care. And seniors without family caregivers are seven times more likely to be in skilled nursing care, which on average costs $100,000 per year.
The following fact sheet summarizes research on unpaid caregiving and makes suggestions for supporting unpaid caregivers, including community partnerships, evaluating coverage, and analyzing the return on investment of pilot programs.