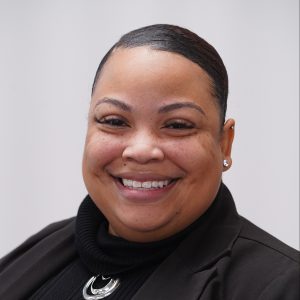 Normandy Beasley
Environmental health specialist , Detroit Health Department
Normandy Beasley is an environmental health specialist at the Environmental Health and Food Safety Department of the Detroit Health Department (DHD). She performs inspections for various facilities throughout Detroit, including restaurants, food trucks, child care centers, pools, hotels, laundromats, body art facilities, and marijuana facilities. Her team ensures the safety of food consumed and services received by Detroiters and their families.
Before working as an environmental health specialist, Beasley completed her master of public health preceptorship with the Maternal and Child Health Division at DHD. Her focus areas were safe sleep and fetal and infant mortality. Following the completion of her master's degree, she joined the DHD's Lead Prevention Pilot program as a community lead advocate, and went door to door in Detroit offering lead testing for pregnant women and children under the age of 6.
In addition to her master's of public health, Beasley holds a bachelor of science degree from Hampton University.