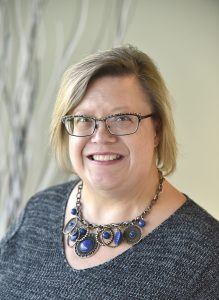 Education
BS Candidate, Concordia University
Veralynn Klink
Administrative Assistant , Michigan Multipayer Initiative (MMI)
Veralynn Klink is an administrative assistant at the Michigan Multipayer Initiative (MMI). She provides administrative support to the leadership team, producces the PO and Practice FLASH publications, maintains the website, and coordinates events.
Prior to joining MMI, Veralynn spent eight years working for the University of Michigan Otolaryngology Head and Neck Surgery Department, where she provided support to the audiology team in the Taubman Center Otolaryngology ACU.
Veralynn has over 20-years' experience in executive-level administrative and event planning activities.