Accepting applicants for the second annual Rebecca Copeland Memorial Internship
February 22, 2023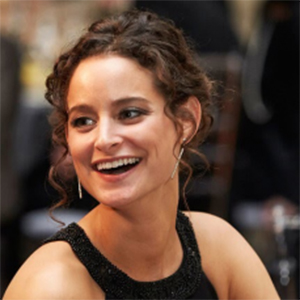 CHRT is now accepting applicants for the second annual Rebecca Copeland Memorial Internship.
CHRT seeks a high-achieving individual who is thoughtful and analytical, with interests and experiences in health policy analysis. This is a full-time paid summer internship, with flexible start and end dates. Graduate students who have completed at least one year of coursework in public policy or public health are encouraged to apply.
The intern will have the opportunity to work on relevant, timely health policy issues. The intern will be responsible for elements of health policy and research projects that align with CHRT's mission of improving the health of people and communities.
About the CHRT Rebecca Copeland Memorial Internship
Rebecca Copeland was a dual masters degree student in public health and public policy at the University of Michigan, and graduated in the spring of 2021. She had a deep interest improving population health by addressing social needs. Rebecca sought out mentorship from Terrisca Des Jardins, CHRT's former executive director serving from late 2020 – February 2023.
Rebecca was deeply committed to improving health, health care and social justice. She brought enthusiasm and excellence to analysis of important health policy issues and inspired those alongside whom she worked.
At CHRT, Rebecca interned with Nancy Baum, CHRT's health policy director. At CHRT, she worked to improve the public mental health system, among other projects. "Her energy was amazing," says Baum. "Rebecca showed us just how valuable interns can be in an organization like ours. When an intern is both smart and dedicated to making systems better to improve health, as Rebecca was, they are a real asset," says Baum.
Rebecca Copeland passed away in July 2021. CHRT honors her memory by offering the Rebecca Copeland Internship to students with an interest in health policy.