The effects of case management on ED use: CHRT research published in the Journal of General Internal Medicine
June 10, 2021 | In The Media, Journal of General Internal Medicine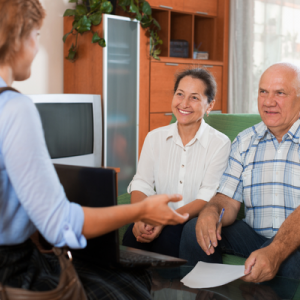 In a new piece published in the Journal of General Internal Medicine, Predictive model-driven hotspotting to decrease emergency department visits: A randomized controlled trial, Center for Health and Research Transformation (CHRT) staff report the results of the largest randomized trial examining the effects of case management on emergency department (ED) use.
The study was conducted by faculty and staff from Northeastern University, the University of Michigan, and Washtenaw County organizations, including lead author Brady Post, and coauthors Jeremy Lapedis, Karandeep Singh, Paul Valenstein, Ayşe Bȕyȕktȕr, Karin Teske, and Andrew Ryan.
Recent literature suggests that case management can improve care quality and reduce ED and acute health care use. As part of the State of Michigan's State Innovation Model, CHRT and the Washtenaw Health Initiative (WHI) organized a study to evaluate the effectiveness of predictive-model driven case management and care coordination in the Livingston-Washtenaw Community Health Innovation Region.
Using a predictive model designed by Assistant Professor Karandeep Singh of Michigan Medicine, the Department of Learning Health Sciences, and the School of Information, patients were identified for the intervention. "Patients whose risk exceeded a threshold were randomly assigned to a group offered case management or to the control group," write the authors. They then assessed ED visits in both groups during the six months post-intervention.
Average results showed no significant decrease in ED visits in the group that received case management.
"This study demonstrates the challenges of successfully engaging individuals with complex needs," says coauthor and Washtenaw Health Plan director Jeremy Lapedis. "One potential place of future research and experimentation could include efforts to understand how best to engage individuals who use the ED frequently."
The null results may be because the six-month post-intervention period was too short (other trials of case management used periods of 12 to 24 months). Case management organizations may also require more time to establish strong relationships with patients and create measurable results. The CHRT study was not able to follow participants longer due to discontinuation of funding, though the WHI did continue its care coordination pilot program beyond the time of the study.
"Our findings highlight the importance of understanding how to effectively engage complex patients in community interventions, and further underscore the need to use high-quality evaluation designs to build evidence of program effectiveness," write the authors.
The authors emphasize that case management may still have a positive effect on patients overall. "For complex patients, case management may improve certain aspects of care delivery or the patient experience by more holistically addressing social and environmental needs."