In Detroit, CHRT's Cover Michigan Survey illuminates health care access challenges for HuffPo, Type Investigations
April 17, 2020 | Huffington Post, In The Media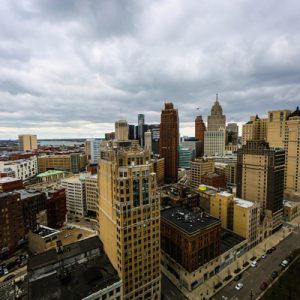 The COVID-19 pandemic has had an unprecedented impact on healthcare systems worldwide, and Detroit is no exception.
In "Detroit's health care workers ask: 'How many lives can we save?' a Huffington Post and Type Investigations story, Patricia Anstett, Jonathan Cohn, Tom Perkins, and Anna Clark describe the impact of coronavirus in "one of the most segregated regions in the country, where a separate-and-unequal system magnifies racial disparities."
Healthcare workers in Detroit struggle to cope with the surge in COVID-19 patients. The difficulties experienced by healthcare professionals have been made worse by the lack of personal protective equipment (PPE) and the demand for hospital resources.
"As of Wednesday, COVID-19 had infected more than 7,141 Detroiters and killed 469 of them," write the authors. "Michigan, which has reported 1,921 coronavirus deaths, has the country's highest death rate. Of the statewide death count, 80 percent have been in the Detroit region. Wayne County, where Detroit sits, has more deaths than the state of California."
A lack of access to health care has exacerbated the situation in Detroit, where "more than 30 percent of the city's residents had trouble paying medical bills in the last 12 months," write the authors. They are citing Cover Michigan Survey findings, not yet published, from the Center for Health and Research Transformation.