Coronavirus contact tracing faces increasing challenges as some Michigan residents are reluctant to participate
July 21, 2020 | In The Media, MLive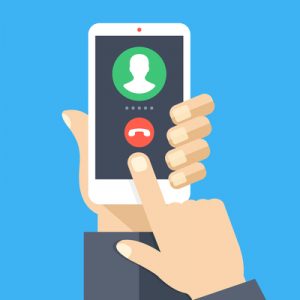 "Almost a third of Michigan residents would not be comfortable participating in contact tracing linked to cases of coronavirus, according to a new survey released this week by the University of Michigan," writes Julie Mack for MLive. Mack is referring to a new report that shares findings from the latest Cover Michigan Survey by CHRT and the University of Michigan Department of Learning Health Sciences.
"Two-thirds being willing to engage is good, but not enough because contact tracing is very important to our ability to really mitigate the spread of the disease," says Marianne Udow-Phillips, founding executive director of CHRT, who provided the background for the story.
"About 33% of survey respondents said they were not comfortable with using a phone or computer app to share symptoms with a local or state health department official; 27% said they were uncomfortable with sharing additional personal information to limit the spread of coronavirus, and 23% said they were uncomfortable with providing officials with names of "close contacts" who the patient may have infected," reports Mack.
Mack notes the many challenges Michigan's local public health departments have been facing with contact tracing, in spite of the fact that the Michigan Department of Health and Human Services now has 422 trained volunteers making calls for 16 of the state's 45 local public health departments. "At this time we are attempting to contact 90% of all contacts within 24 hours and are reaching 60%," says Lynn Sutfin, a spokesperson for the Michigan Department of Health and Human Services.
Mack spoke with several local public health officers, as well, including those who are using the state contact tracing volunteers and those who are doing their own contact tracing. "Just having tracers isn't enough," said Mark Cheatham, health officer for the Mid-Michigan District Health Department. "Because of COVID denial, we increasingly run into people who won't talk to us, won't tell us who they have had contact with. So because of the hostility, we're getting bogged down."
Case investigations also are getting more complicated, said Lisa Peacock, a 2020 CHRT Health Policy Fellow and public health officer for the the Benzie-Leelanau District Health Department and the Health Department of Northwest Michigan. Peacock told MLive that her department "recently had 14 cases that involved 80 close contacts between them — all people that need to be notified of their potential exposure."