Detroit Free Press quotes Terrisca Des Jardins on the unintended consequences of hospital price transparency
January 12, 2021 | Detroit Free Press, In The Media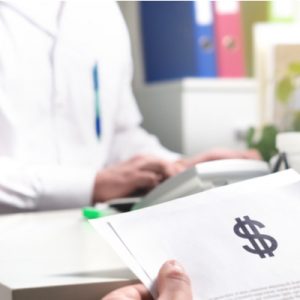 In a Detroit Free Press article, Trump rule forces Michigan hospitals to reveal secret prices, JC Reindl quotes Terrisca Des Jardins on the potential consequences of hospitals' price transparency.
New rules, which took effect Jan. 1, require hospitals to disclose the rates they have negotiated with insurers–information that was previously secret. Most hospitals in southeast Michigan have complied. The Free Press found significant differences in the price of procedures between hospitals and between insurers at the same hospital.
Supporters of the hospital price transparency rule believe price transparency will lower healthcare costs. For instance, an insurance company may demand a reduction from a hospital if it discovers that it is paying more than a competitor. Des Jardins, however, warns, "There is not yet enough evidence that shows that price transparency will indeed lower costs. Sometimes, these types of efforts have unintended consequences."
The American Hospital Association opposed the disclosures, contending that hospitals are too overwhelmed currently with COVID-19 treatment and vaccine administration. They have asked President-elect Joe Biden's transition team to roll back the rules. The association's CEO Richard Pollack highlighted that hospitals should focus their time and resources on delivering patient care and giving vaccines rather than being overburdened with additional requirements.