For independent, rural hospitals, coronavirus may pose an existential threat. Udow-Phillips explains.
March 25, 2020 | Bridge Magazine, In The Media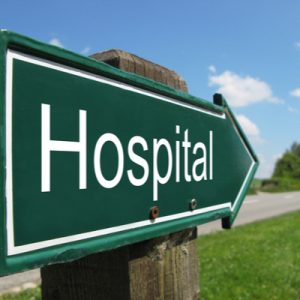 The COVID-19 pandemic has had a devastating impact on the healthcare system across the United States, and rural hospitals in Michigan are no exception.
In the Bridge MI article "Rural Michigan hospitals say coronavirus may soon force some to close," Marianne Udow-Phillips, executive director of the Center for Health and Research Transformation at the University of Michigan, describes the thin cash margins of independent, rural hospitals and why they're so vulnerable during this coronavirus epidemic.
To slow the spread of the virus, elective surgeries and procedures have been canceled, which has a huge impact on hospital bottom lines.
"All hospitals are challenged," says Udow-Phillips, a national health policy expert and a lecturer at the University of Michigan's School of Public Health and Ford School of Public Policy.
"But rural hospitals have huge cash issues. They have very thin if any cash margin, so they don't have what they need to weather the ups and downs."
Udow-Phillips says she's "worried about whether many of our rural hospitals will be able to weather this for any period of time."
Alan Morgan, head of the National Rural Health Association expressed the same sentiment. "If we're not able to address the short-term cash needs of rural hospitals, we're going to see hundreds of rural hospitals close before this crisis ends."