In Mlive, Marianne Udow-Phillips says the biggest impact of the ACA on Michiganders' lives is increased insurance coverage
November 11, 2020 | In The Media, MLive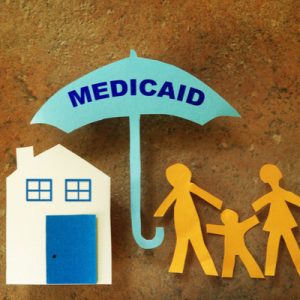 In the MLive article, Obamacare case before Supreme Court today has huge implications for Michigan residents, experts say, Julie Mack highlights the impact of the ACA on Michiganders and what could happen if the ACA was repealed following a Supreme Court decision.
Healthy Michigan, the state's Medicaid expansion program, has covered "14 percent of the state's population age 19 to 64" reports Mack. And other Michigan residents have benefited from the ACA through subsidies and the Health Insurance Marketplace. Furthermore, residents benefit from the ACA's policy of prohibiting insurance companies from denying coverage to those with pre-existing conditions.
Mack interviews Marianne Udow-Phillips, who says "no question, the number of people who have gained insurance coverage under Obamacare is the biggest impact of the law." Udow-Phillips also emphasizes how integrated the ACA is in our everyday lives. For example, says Udow-Phillips, the ACA is the reason restaurants publish calorie counts on their menus and women have a place at work to breastfeed.
Amidst the COVID-19 pandemic, there has been an influx of people losing their jobs, and subsequently, there has been a jump in enrollment in Healthy Michigan. While purchasing insurance on the Health Insurance Marketplace can be expensive, the ACA has been "very impactful and it's been a net positive" said Jeff Rombeck, deputy director of policy and planning for the Michigan Association of Health Plans.
However, all of these benefits created by the ACA are "at stake in a case now before the U.S. Supreme Court," Mack writes. The case, which was brought by numerous state attorneys general and "backed by the Trump Administration" calls into question the ACA's constitutionality. The Supreme Court began hearing arguments on November 10th, however, a final decision is not expected until the spring.
Mack also interviews Michigan Senator Debbie Stabenow who states she is "very, very concerned" about the future of the ACA and "is convinced overturning the ACA would throw the health-care system into chaos."