MDHHS shares CHRT's key analytic findings, recommendations for keeping nursing home residents safe in light of COVID-19
September 1, 2020 | CHRT News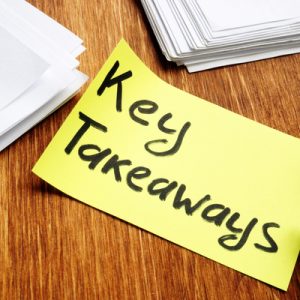 In response to the COVID-19 pandemic, the Michigan Department of Health and Human Services (MDHHS) created regional nursing home hubs with the goal of more safely handling COVID-19 patient discharges from hospitals. MDHHS asked CHRT to evaluate the regional nursing home hub approach and to recommend additional strategies to prepare for a potential second wave of COVID-19.
A September 1 press release from MDHHS shares key preliminary findings and recommendations for keeping nursing home residents safe and advancing health in light of COVID-19.
CHRT's full preliminary findings and recommendations are outlined in the September 1 presentation, Keeping nursing home residents safe and advancing health in light of COVID-19. According to CHRT's report, the regional hub approach was implemented in a crisis situation, and it was a rational and suitable response to the influx. Even though additional information is required to make firm conclusions, preliminary data reveals the following:
There is little to no proof that COVID-19 is transmitted from hospital patients to nursing home residents in hub institutions.
Both hub and non-hub nursing institutions' COVID-19 prevalence rates showed a positive correlation with county COVID-19 prevalence rates.
The community prevalence of COVID-19 was consistent with the correlation between staff infection rates and COVID-19 infection rates in nursing homes.
The presentation places special emphasis on practice and policy recommendations to guide future COVID-19 nursing home responses including process, policy, structural, and administrative practices.
Review the project description for additional details about the analytic team, scope, and methodology. Review the MDHHS press release for key findings from the CHRT analysis and recommendations from the state's nursing home preparedness task force.