About half of Michiganders trust Whitmer, Faucic; 27 percent trust Trump reports Michigan Radio
July 21, 2020 | In The Media, Michigan Radio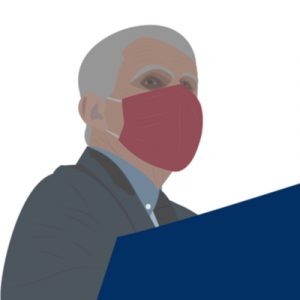 Kate Wells, reporting for Michigan Radio, interviews Marianne Udow-Phillips for a segment on where Michiganders get COVID-19 information and which sources they trust most and least.
"I think the experience we're seeing in the field, where people aren't always wearing masks or where you see gatherings–is reflected in this data," says Udow-Phillips, founding executive director of the Center for Health and Research Transformation. "I do believe a lot of it has to do with the conflicting information people are getting."
Healthcare providers have been deemed the most trustworthy sources of COVID-19 information, says Wells, reporting on the survey results. Udow-Phillips says that's an opportunity for public health officials to use providers as messengers.
"They could mobilize our health care providers to be giving more direct messages to their patients," says Udow-Phillips. "I think that there's a good reason why health care providers are more trusted. It's because they have a personal relationship with their patients. And yet they're not doing the outreach in terms of helping patients follow public health guidance. And so I think this survey really speaks to engaging our frontline health care providers, primary care physicians in particular, to be giving the public health messages."