In MLive, Udow Phillips explores Michigan's approach to reopening the economy: Slow, steady and safe
May 11, 2020 | In The Media, MLive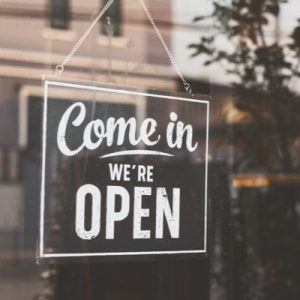 CHRT Executive Director Marianne Udow-Phillips discusses the uncertainties surrounding reopening Michigan's economy in an MLive story.
As Governor Whitmer and a 29-person Economic Recovery Council roll out a plan for restarting Michigan's economy, the emphasis is on caution and flexibility. In a May 6 article, MLive's Malachi Barrett explores the public health, regional, and economic factors that go into decision-making about safe business practices in nine different categories of workplaces in Michigan.
In the article, Barrett captures insights from Economic Recovery Council members on striking the balance that protects citizens and allows economic activity to increase. Looking ahead, CHRT Executive Director Marianne Udow-Phillips echoes the concerns of public health experts and the healthcare community. "There's a lot of worries in the public health community that as things open as people become laxer in social distancing, we will see that spike of illness and deaths again," Udow-Phillips said.
While health and business experts evaluate the risk of exposure in different workplaces, Barrett notes that policymakers are also considering regional differences in the number of cases reported and the capacity of different healthcare facilities. In combination with that data-based approach, Udow-Phillips notes that "…we're going to have to open gradually, see what happens with those first openings and then over time things could start again."