Michigan's mental health system is a complex web, not an easy system to navigate writes Crain's Detroit citing CHRT
March 11, 2021 | Crain's Detroit Business, In The Media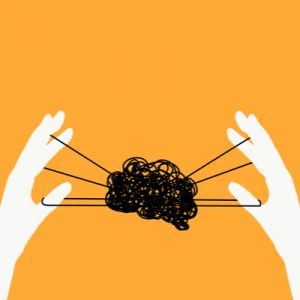 In "State of confusion: Michigan's mental health system has many layers for those in need to navigate," Chad Livengood of Crain's Detroit describes Michigan's complex and daunting mental health system. Livengood notes that the system is facing financial hardships due to its complexity, as well as the huge financial hit caused by the COVID-19 pandemic itself.
COVID-19 has delayed state plans to improve the mental health system and provide more resources for those with severe mental health issues (SMI). Individuals with SMI often find themselves lost in the medical system, or the ER, instead of getting adequate mental health treatment from the proper organizations.
Livengood writes that when mental health facilities do receive funding from the Michigan Department of Health and Human Services, those funds tend to come with a long list of requirements that cost money to implement.
Certified Community Behavioral Health Clinics (CCBHC) are designed to address this issue by integrating primary care with mental health treatment. Experts hope that integrated health networks like these will dramatically improve the state's mental health system.
Livengood cites the Center for Health Research and Transformation's recent brief on CCBHCs, which notes that there are 18 CCBHCs across the state, and none in the northern Lower Peninsula and Upper Peninsula.