Four new projects focus on opioid settlement investments, integration, disability care, and behavioral health
November 17, 2022 | CHRT News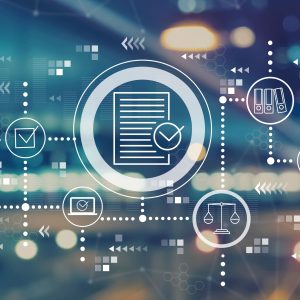 The Center for Health and Research Transformation (CHRT) has taken on several new projects over the last few months.
Opioid settlement investments
In the first project, the Center for Health and Research Transformation will provide Michigan recipients of opioid settlement funds with information about evidence-based, evidence-informed, and promising practices to address the opioid epidemic. CHRT will conduct a comprehensive environmental scan of programs and data to identify gaps and "pain points" that help municipalities decide how to put their settlement dollars to use. To accomplish this, CHRT will:
provide municipalities with information about evidence-based interventions that could be implemented using settlement funds, with a focus on programs that have no other source of funding;
assess current, evidence-based best practices and identify how settlement funds can be used to enhance and improve existing programs;
provide local decision makers with information regarding the current state of funding for OUD/SUD treatment, including the publicly funded behavioral health care system
provide local decisions makers with Michigan's established criteria for spending settlement funds, and
partner with Michigan's research universities, the State of Michigan, and local municipal organizations to coordinate efforts and develop a technical assistance support system for local efforts.
Public health and primary care integration
In the second project, CHRT will build on the pilot work it completed for the ABIM Foundation to understand best practices in public health and primary care integration. The new project will begin with a landscape analysis of state and local public health and primary care integration efforts across the country. Then the team will conduct interviews with experts and leaders in this space. Finally, CHRT will develop detailed case studies of three innovative states—North Carolina, Washington, DC, and Rhode Island—to illuminate which strategies, tools, and policy levers were employed by these states. CHRT will create a detailed case study of Michigan integration efforts to identify paths to advance the state's integration and coordination work. Finally, findings will be used to develop a resource guide that includes action items and recommendations that can be employed at the state and local levels to catalyze the integration of public health and primary care systems.
Equity for people from marginalized communities with disabilities
In the third project, CHRT will join a newly funded Equity Center dedicated to enhancing the health and functioning of individuals with disabilities–particularly those from marginalized and underserved communities–through research, education, program development, and policy change. The University of Michigan Center for Disability Health and Wellness (CDHW), outside organizations, and outside investigators will work with the new center to identify and address health care disparities experienced by individuals with physical, cognitive, sensory, and developmental disabilities from marginalized backgrounds through a series of interrelated research projects, rigorous training, knowledge translation, and technical assistance activities. In this project, CHRT's will enhance the capacity of community organizations and researchers across the United States to create evidence-based policy changes related to equity and disability health. To do this, CHRT will conduct webinars several times throughout the course of the grant, focusing on the policymaking and advocacy process.
Evaluation of Michigan's Certified Community Behavioral Health Clinics
Finally, CHRT has recently heard that it will be working with the Michigan Department of Health and Human Services, funded by the Michigan Health Endowment Fund, to conduct a thorough evaluation of Michigan's Certified Community Behavioral Health Clinics (CCBHCs) to determine their impact and guide future expansion in Michigan. CCBHCs offer a new model of care with the potential to increase access to behavioral health services statewide.