Robyn Rontal presents policy solutions to support caregivers of individuals aging with physical disabilities
April 20, 2022 | CHRT News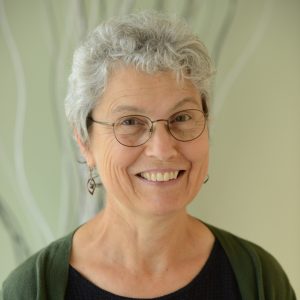 Robyn Rontal, JD, MHSA, presented at the 2022 NARRTC Conference and Annual Meeting: Resourcefulness, Resilience and Responsiveness: Disability and Rehabilitation Research Following the COVID-19 Pandemic, Arlington, VA, April 27­–28, 2022. Rontal's presentation focused on ways policymakers and decision leaders can better support unpaid family caregivers of individuals who are aging with physical disabilities.
The current landscape of caregiver policy at the national and state level is disjointed and does not adequately meet the needs of many individuals with disabilities who choose to remain in their homes and communities, explains Rontal. The COVID-19 pandemic has heightened public awareness and accelerated government support for services and supports that will enable individuals to remain in home-based settings. And there is an increasing body of research on the key factors impacting family caregivers and their care recipients, as well as the outcomes of caregiver policy initiatives.
Robyn Rontal offers insights and makes policy recommendations in "Evolving policy solutions, informed by evidence-based research, to support family caregivers of individuals aging with physical disabilities."
Links to related CHRT policy briefs include:
Robyn Rontal is policy analytics director at CHRT. She leads CHRT's data analytics and consulting projects focused on current health care issues and trends, collaborating with local, state and national organizations on data acquisition and methods. She also has focused expertise in the area of healthy aging.