Udow-Phillips on Marketplace Morning Report: Why patients are putting off health care, even when they need it
May 26, 2020 | In The Media, NPR Marketplace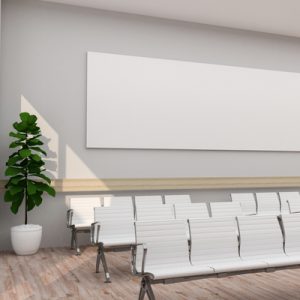 Healthcare professionals are in a dilemma. Sick people are putting off medical attention, even if they are suffering from life-threatening conditions. Healthcare providers are working to persuade those who need urgent medical attention to receive the necessary treatment.
Marianne Udow-Phillips is cited in a Marketplace Morning Report segment, "It's safe to see your doctor, ailing health-care industry tells prospective patients." The story focuses on what healthcare providers are doing to encourage clients to return for needed treatments.
"But even with reassurances, people across the country are putting off routine care," says NPR Reporter Erika Beres. "Childhood vaccination rates are down, and emergency departments are seeing about half the volume they'd typically see."
Marianne Udow-Phillips says people are afraid. "There is a lot of fear that when people go to the hospital they will become exposed to COVID-19, and they may actually end up sicker than they would if they just stayed home," Udow-Phillips said.
To persuade people to come, hospitals and healthcare organizations have started advertising efforts, to convince people to stop putting off the medical attention they need. The Kentucky Hospital Association launched an advertisement that claims that although the coronavirus has significantly altered our lives, "the health care you need doesn't have to be delayed."