Marianne Udow-Phillips on why Michigan hospitals are laying off workers even as they battle coronavirus
April 23, 2020 | Bridge Magazine, In The Media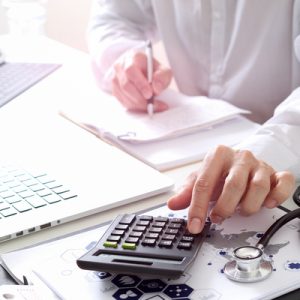 As part of their continuing Health Watch series, Bridge Magazine continues their focus on hospital staffing and the economics behind the perplexing circumstance of healthcare workers losing their jobs during a health crisis. Writing for today's Bridge, Brie Zeltner notes that the surge in coronavirus patients has increased staffing and equipment costs even as COVID-19 treatments bring in less revenue than the outpatient and elective procedures that have previously been the foundation of hospital business models.
Marianne Udow-Phillips, CHRT's founding executive director, points out that the need to reserve space for coronavirus patients also affects hospital occupancy rates — further compounding challenges to the hospital's bottom line. "We have a lot of [COVID-19] patients," Udow-Phillips said, "but it's a relatively small percentage of our total capacity."
The article points out that the widening gap between costs and revenue is also a concern for many rural hospitals in Michigan — and thousands across the U.S. — many of which were facing financial challenges and potential closure before the coronavirus struck. Udow-Phillips reflected on what health care systems will need to recover, and raised the possibility that mergers and consolidations may accelerate as hospitals and providers seek to bolster their fiscal positions.
"Health care systems are going to need more support because the system is going to have to retool and regear," she said.
–Summary by Benjamin Kohrman