Health professionals are the most trusted sources of information on COVID-19: Findings from the Cover Michigan Survey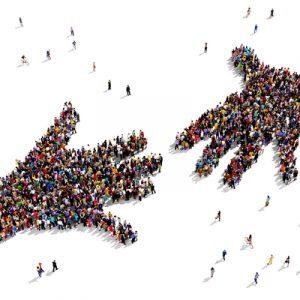 A new survey from the Center for Health and Research Transformation (CHRT) and Department of Learning Health Sciences (DLHS) at the University of Michigan finds that health care providers, public health agencies, and Michigan Governor Gretchen Whitmer are the most trusted and most frequently accessed COVID-19 information sources in the state of Michigan.
The survey, conducted in late May, collected feedback from a representative sample of more than one thousand Michiganders. Some of the key findings about COVID-19 information sources include:
Most respondents (74 percent) reported worries that misinformation about COVID-19 is making Michiganders less safe.
While there are many sources of information about COVID-19, there is a significant mismatch between the most-used sources of information and those that are the most trusted.
Respondents reported that their health care providers were the most trusted source of information about COVID-19, but less than half of respondents reported getting information from their health care providers.
Trust in information about COVID-19 public health measures is critical, but the disconnect between high trust and simultaneous low use of information sources will challenge public policymakers and health practitioners, requiring diligence in selecting the messengers, channels, and platforms that resonate best with Michigan residents as the state moves into the next phase of pandemic response.
"People trust health care providers, public health officials, and Governor Whitmer more than many other sources when it comes to communicating important messages about COVID-19," says Melissa Riba, director of research and evaluation at CHRT. "As contact tracing expands and continued infection control practices remain critical, sustained engagement from our most trusted messengers will reach more people when it really matters."
This survey was funded by the Department of Learning Health Sciences at the University of Michigan.