Acute care readmission reduction initiatives: Major program highlights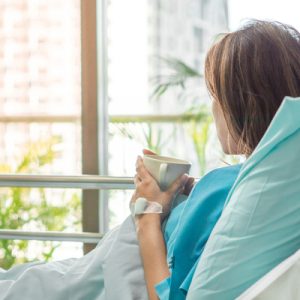 Beginning October 1, 2012, the Centers for Medicare and Medicaid Services (CMS) began reducing hospitals' Medicare payments based on 30-day hospital readmission rates. The reductions are based on hospitals' 30-day risk-adjusted readmission rates relative to national averages. Penalties are imposed for each hospital's percentage of potentially preventable Medicare readmissions for those conditions. Under the Patient Protection and Affordable Care Act (ACA), acute care hospitals with high readmission rates for acute myocardial infarction (AMI), heart failure (HF), and pneumonia may lose up to 1 percent of their Medicare payments for fiscal year (FY) 2013, up to 2 percent for FY 2014, and up to 3 percent for FY 2015.
In FY 2015, four additional conditions will be included under the Readmission Reductions Program: Chronic obstructive pulmonary disease (COPD), coronary artery bypass graft (CABG), percutaneous transluminal coronary angioplasty (PTCA) and "other vascular" surgical procedures.
Two-thirds of all applicable hospitals (2,213) nationally, including approximately one-third of Michigan hospitals (55), were penalized in FY 2013 as a result of this provision. Total penalties were approximately $280 million nationally and $14 million in Michigan.
Further information about the CMS acute care readmissions penalty may be found at http://www.cms.gov. Additional information about reducing unnecessary admissions may be found at http://www.pso.ahrq.gov.
A number of initiatives are under way across the country to try and reduce readmission rates. Some of those key programs, along with research results to date, are summarized in this report.