Affordable Care Act funding: An analysis of grant programs under health care reform
December 17, 2013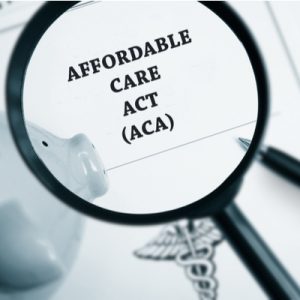 The Patient Protection and Affordable Care Act (ACA) aims to expand health insurance coverage and introduce health care delivery reforms that improve quality and lower costs. The ACA is designed to reduce the number of uninsured Americans by expanding eligibility for Medicaid and offering tax credits for the purchase of private insurance. Beginning in 2014, the ACA expanded coverage through Medicaid expansion (in states that approved expansion), tax credits for individuals and families to purchase private insurance, and small business tax credits.
In addition, the ACA makes investments to expand access to care, implement broad private insurance reforms, and enhance the public health infrastructure. Many of these reforms and investments are paid for through direct spending included in the law. Specifically, the ACA included much of the funding necessary for creating the state-based health insurance exchanges (also known as marketplaces) as well as the federally-facilitated exchanges, growing the health care workforce, expanding community health centers and several other initiatives.
This brief examines grant programs funded by the ACA, how funds have been distributed to states and local organizations, and the effects of budget sequestration on future ACA funding. Read more. 
Related content:
Ten years in, Riba on the legacy and future of Cover Michigan
Nine lessons for the leaders of health and human services integration initiatives (and for the grantmakers that want them to succeed)
Building a business case for sustainability–why you need one, and why this is the time to get started