Cover Michigan Survey: Coverage and health care access trends in the wake of the ACA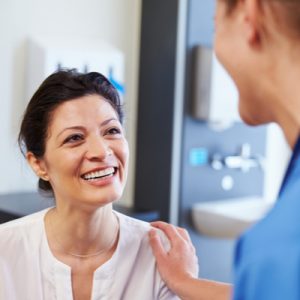 This brief provides evidence of a dramatic change in Michigan's health care landscape as a result of the first year of the ACA's coverage expansions. Overall, the number of residents reporting they were uninsured, struggled to pay medical bills and/or delayed seeking needed medical care has dropped significantly compared to CHRT survey findings before the launch of the ACA coverage expansions. While most insured Michiganders reported easy access to primary care, they did, however, report a greater challenge in obtaining access to specialty care in 2014 than they reported before the ACA coverage expansions.
The Michigan health insurance landscape changed substantially in the wake of the Affordable Care Act's coverage expansion provisions. Starting in January 2014, many eligible individuals could enroll in private insurance coverage through the Health Insurance Marketplace and receive financial assistance to lower their cost of coverage. On April 1, 2014, Michigan residents below 138 percent of the federal poverty level who were not previously eligible for Medicaid became eligible for the Healthy Michigan Plan, Michigan's expanded Medicaid program.
Using data from two of the Center for Healthcare Research & Transformation's Cover Michigan Surveys, this brief explores consumer experiences with insurance coverage and access to care within the state of Michigan between mid-2012 and late 2014. The 2014 survey was fielded beginning in September 2014, five months after the first Marketplace enrollment period ended and Healthy Michigan Plan enrollment had begun. By the end of the Marketplace's first open enrollment period in March 2014, 272,000 Michigan residents had selected coverage through the Marketplace. By September 2014, 410,000 people were enrolled in the Healthy Michigan Plan, bringing the state's total Medicaid enrollment to 2.2 million by that time.
Key findings include:
More Michigan residents gained health care coverage—the proportion of adult Michiganders who reported being uninsured was cut in half, from 14 percent in 2012 to 7 percent in 2014 after the ACA.
Overall, from 2012 to 2014, those with insurance coverage reported access to primary care remained easy. Nearly 90 percent of insured adults reported having very or somewhat easy access to routine primary care appointments in 2012 and 2014.
Fewer people reported that they had delayed seeking medical care—22 percent of all respondents reported that they had not sought medical care they believed to be necessary in the previous six months in 2014, compared to 29 percent in 2012.
Between 2012 and 2014, Michiganders also reported fewer financial concerns associated with their health care:

In 2014, half as many respondents cited cost as a reason for not seeking needed medical care (21 percent, compared to 42 percent in 2012).
In 2014, 20 percent of respondents reported struggling to pay medical bills, compared to 27 percent in 2012.

Uninsured adults reported that it was more difficult to obtain primary care between 2012 and 2014. Those who reported very or somewhat easy access to primary care appointments declined from 67 percent in 2012 to 48 percent in 2014.
More people reported difficulty obtaining access to specialty care in 2014 compared to 2012. Specifically, 34 percent of adult Michiganders reported it was "very easy" to get an appointment with a specialist in 2012, compared to 24 percent in 2014.
Suggested Citation: Smiley, Mary L.; Riba, Melissa; Ndukwe, Ezinne G.; Udow-Phillips, Marianne. Cover Michigan Survey: Coverage and Health Care Access. (Ann Arbor, MI: Center for Healthcare Research and Transformation, March 2015).
Acknowledgements: The staff at the Center for Healthcare Research & Transformation would like to thank Thomas Buchmueller, Matthew M. Davis, Robert Goodman, Helen Levy, Renuka Tipirneni, and the staff of the Institute for Public Policy and Social Research (IPPSR) at Michigan State University for their assistance with the design and analysis of the survey.