Effects of the Affordable Care Act on the Health Care Safety Net in Detroit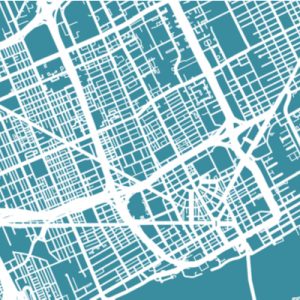 Since its passage in 2010, the Affordable Care Act (ACA) has introduced a series of health care financing and delivery reforms to expand coverage, invest in health care infrastructure, and implement changes to improve quality and costs. In 2014, the ACA's coverage expansion began in Michigan through the launches of the health insurance marketplaces on January 1 and the Healthy Michigan Plan (Michigan's Medicaid expansion program) on April 1. These programs have contributed to sharp reductions in the number of uninsured Michigan residents.
The ACA coverage expansion has also had outsized effects on the health care safety net, particularly for federally qualified health centers (FQHCs). These centers are supported through federal grants to deliver services in impoverished and high-need areas, and have traditionally been a major source of medical services for the uninsured. FQHCs have been expected to financially benefit under the ACA from serving more patients with health insurance. In addition, the ACA supported grants to local organizations to bolster the safety net, the health care workforce, public health infrastructure, and other quality improvement programs. This brief will describe the effects of the ACA on the safety net in Detroit, with a focus on the experiences of the city's FQHC providers.
Key findings include:
Detroit-based organizations have received more than $100 million in federal grant funding supported by the ACA and subsequent legislation to expand delivery capacity, train new health care workers, and develop other programs.
The number of patients and patient visits at FQHCs in Detroit increased by over 6% from 2013 to 2014, and the number of uninsured patients decreased by over 30% as the ACA's coverage expansion took effect.
Detroit FQHC patients tend to be poorer and are more likely to be racial minorities than other FQHC patients in Michigan. The characteristics of FQHC patients in Detroit were relatively stable from 2013 to 2014.
The number of health care providers (physicians, nurses, physician assistants, etc.) employed directly by FQHCs grew by over 21% from 2013 to 2014 as FQHCs prepared to serve more patients. As FQHCs adjust to the new environment under the ACA, many are working to develop new strategies to serve unmet patient needs, particularly in areas related to behavioral health, oral health, substance use, and transportation.
These CHRT reports were produced for the Altarum Institute's Center for Sustainable Health Spending, which received funding from the National Institute for Health Care Reform to examine strategies for improving the health of the people of Detroit, and the related economic consequences.