Health plan selection: Factors influencing Michiganders' choice of health insurance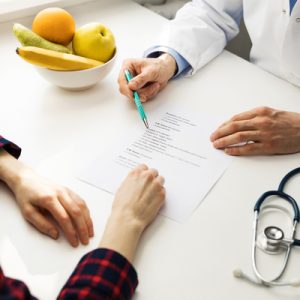 This brief examines the factors that most influenced consumer health plan selection among those with different types of coverage during the first enrollment period in the Affordable Care Act Health Insurance Marketplace. The brief is based on data from the Center for Healthcare Research & Transformation's 2014 Cover Michigan Survey of Michigan adults, fielded between September and November 2014. Those who purchased individual coverage on or off the marketplace are included in this analysis.
2014 marked the first open enrollment period for individual coverage on the Affordable Care Act Health Insurance Marketplace. In Michigan, over 272,000 people enrolled in health coverage during this time, choosing from 60 non-catastrophic plans. Plan choices ranged from five in Delta County to 52 in Macomb, Oakland, and Wayne Counties, and the average deductible for individual marketplace plans was approximately $2,900 in 2014. In most cases, consumers had a wide choice of plans representing different provider networks and levels of cost-sharing.
Key findings include:
92 percent of respondents with individually purchased insurance reported that at least one cost measure (premium, deductible, co-pay, or co-insurance) had been a very important factor in their selection of a health plan.
41 percent of those with individually-purchased insurance noted that the physician network was a very important factor in their consideration of a health plan.
18 percent of those with individual coverage indicated that they had to change their primary care physician as a result of their choice of health plans.
Suggested Citation: Smiley, Mary L.; Riba, Melissa; Udow-Phillips, Marianne. Health Plan Selection: Factors Influencing Michiganders' Choice of Health Insurance. Cover Michigan Survey 2014 (Ann Arbor, MI: Center for Healthcare Research and Transformation, 2015).
Acknowledgements: The staff at the Center for Healthcare Research & Transformation would like to thank Thomas Buchmueller, Matthew M. Davis, Robert Goodman, Helen Levy, Renuka Tipirneni, and the staff of the Institute for Public Policy and Social Research (IPPSR) at Michigan State University for their assistance with the design and analysis of the survey.