Managed long-term services and supports: Michigan Department of Health and Human Services research report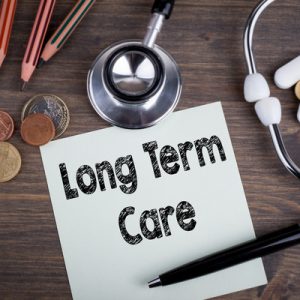 In the 2017-2018 state budget, the Michigan Legislature asked the Michigan Department of Health and Human Services (MDHHS) to explore implementing managed long-term services and supports (LTSS). The department hired the Center for Health and Research Transformation (CHRT), Health Policy Matters (HPM), and Public Sector Consultants (PSC) to conduct an analysis of the state's existing long-term services and supports system and to analyze a variety of options for expansion.
Managed long-term services and supports is a relatively new concept–one that has yet to develop an extensive evidence base to demonstrate effectiveness. However, there are a number of LTSS programs across the country. Some have shown positive results–for example, increasing access to home- and community-based services, reducing hospitalizations and emergency department use, and improving consumer quality of life–while others have shown more mixed results.
Even with mixed state experiences, CHRT/HPM believes that transitioning to a more managed LTSS system is still worth exploring because of the potential to achieve MDHHS' key goals: access to high-quality services in the setting of one's choice, better integration of LTSS with physical and behavioral health care, improved person-centered care coordination, and the ability for individuals to live independently in their homes and communities.
Based on our research, CHRT/HPM concludes that the MI Health Link program could be a logical platform to adapt for a future MLTSS program because it has the infrastructure required to better integrate physical health care, behavioral health care, and LTSS. However, changes to the current program need to be made and it is too early to have the data necessary to ascertain MI Health Link's success or drive decisions about whether it should be the framework for a future MLTSS program. In the absence of complete data, CHRT/HPM does not recommend a particular model at this time, but instead offers several MLTSS options for MDHHS to consider. This report also highlights concrete opportunities for improvement–such as conflict-free options counseling, person-centered planning, and integrated care management–that are prerequisites for a transition to MLTSS.