Protecting individuals with SMI from COVID-19: Best practices for community mental health agencies and clinics
April 28, 2020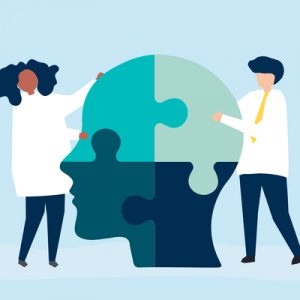 For individuals with a serious mental illness (SMI)—a mental, behavioral, or emotional disorder that interferes with or limits major life activities—the COVID-19 pandemic may present a particular threat.
To slow the spread of infection among this population, behavioral health providers and community-based health centers, including federally-qualified health centers, may want to communicate with their clients, as well as their clients' caregivers, about social distancing and prevention practices. In addition, they may hope to work with clients to mitigate the negative impact of social isolation.
In this brief, requested by a Michigan-based community mental health agency, we offer guidance on communicating COVID-19 safety protocols with client-facing materials, making use of telehealth to continue treatment and offer ongoing support, and emphasizing wellness activities that help clients manage their illnesses and COVID-19 stressors. Along the way, we share dozens of helpful resources and practices.
View and download the PDF
Protecting individuals with SMI from COVID-19: Best practices for community mental health agencies and health centers by Erica Matti and Gregory Powers
Related reading
Telehealth services have expanded to address COVID-19 emergency. Let's preserve the most effective innovations.