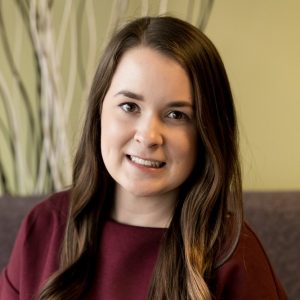 CHRT Teams
Health policy
Mental health and substance use
Education
MPH, Emory University
Erica Matti
Senior Health Policy Analyst
Erica Matti is a senior health policy analyst at CHRT on the health policy team. Prior to joining CHRT, she completed a Population Health Fellowship with Authority Health in Detroit, MI. During her fellowship year, she focused on environmental justice and water access issues in the city.
Erica held an interim position as a qualitative researcher with the United Nations World Food Programme in Bogotá, Colombia, evaluating the effect of marketing interventions for women on economic empowerment and risk of intimate partner violence. Additionally, she created and conducted a small qualitative study in Metro Detroit focused on assessing the mental health impacts on Iraqi American families impacted by the change in immigration policies and detainments during the Trump Administration.
Erica holds a master's degree in public health (MPH) from Emory University in Atlanta, and a bachelor's degree (BA) in communication sciences and disorders from Wayne State University.