How to fund community health workers: Lapedis in New England Journal of Medicine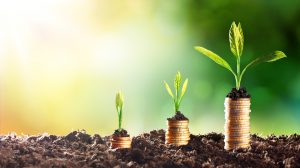 In Realizing the value of community health workers–new opportunities for sustainable financing, a New England Journal of Medicine Perspectives piece, CHRT project manager Jeremy Lapedis and colleagues from Poverty Solutions and the Institute for Healthcare Policy and Innovation describe new mechanisms for financing community health workers far into the future.
"CHW-led interventions have been shown to be both effective and cost-effective for managing certain chronic health conditions among vulnerable populations," write Lapedis and colleagues Adrienne Lapidos and Michele Heisler. "Community health workers are an underused resource in a system that is seeking effective strategies for increasing the value of health care. New opportunities to sustainably finance their activities could help address inequities in health care access and quality."
Drawing lessons from a CHRT research report on advancing the profession and sustainability of community health workers, the authors write that stable funding could improve access to high-value care for people facing barriers and accelerate research to determine the most effective CHW practice models.
The authors go on to describe three policies that encourage sustainable financing for CHWs, including non-medical benefits, outlined in the 2018 Chronic Care Act, for Medicare Advantage enrollees; state regulations of Medicaid managed care organizations (MCOs) that can permit, and sometimes require, CHW services for enrollees with specific conditions; and 2016 updates to national Medicaid managed care rules that provide incentives for Medicaid MCOs to address the social determinants of health.