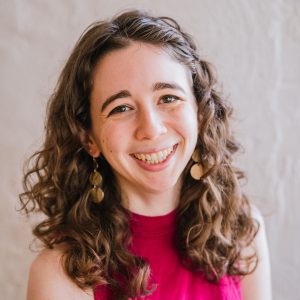 Education
MHSA Candidate, University of Michigan; BS, Loyola University Chicago
Natalie Lawson
Health Policy Intern
Natalie Lawson is a Master of Health Services Administration candidate ('22) at the University of Michigan School of Public Health in the Department of Health Management and Policy.
At CHRT, Natalie will be working with the health policy team on a variety of projects, including the Health Equity Project and an evaluation for Washtenaw County Community Mental Health. Prior to graduate studies, Natalie began her career as a community mental health social worker in Chicago for low-income adults with severe mental illnesses and substance use disorders. Driven to improve systems and policy, she went on to work at a Chicago-based policy advocacy non-profit and continues to work in technical assistance related to behavioral health. Natalie is passionate about behavioral health policy, systems change, and national health policy reform.
Natalie holds a bachelor's degree in Psychology from Loyola University Chicago ('17) where she published research on adolescent disability and interned at an intensive outpatient program for adolescents.