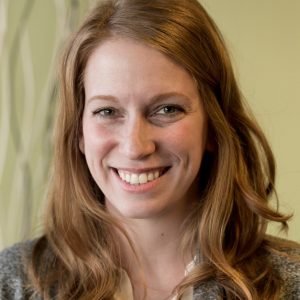 CHRT Teams
Health policy
Integration
Education
MPH, Wayne State University; BA University of Michigan
Samantha Iovan
Lead Analyst
Samantha Iovan is a lead analyst at CHRT where she is involved in the integration of health, behavioral health, and human services. She is also focused Medicaid and Marketplace enrollment locally and on studying the implementation of work requirements for Healthy Michigan Plan beneficiaries.
Prior to joining CHRT, Samantha worked as a project manager in the Department of Emergency Medicine at the University of Michigan. There, she oversaw health services research projects focused on addressing cardiac arrest outcomes in the state of Michigan and improving care coordination and patient-centered care.
Before joining Michigan Medicine, Samantha managed multiple population health policy projects at the University of Michigan Ford School of Public Policy. She led data collection and analysis efforts to understand Pay for Success (PFS) financing models and interventions to address super-utilizers of acute care.
Recent work
"[C]urrent approaches are not having an impact on the pervasive problem of a small set of patients who are responsible for a disproportionate share of health care costs," writes Samantha Iovan. "The only way to adequately address the needs and costs of super-utilizers is to identify new and effective types of interventions—or intervention combinations—ensuring individuals are actually receiving interventions that work."