Cadillac News shares CHRT's marketplace insurance rate analysis findings with residents of Wexford, Missaukee, Lake, and Osceola counties
December 12, 2020 | Cadillac News, In The Media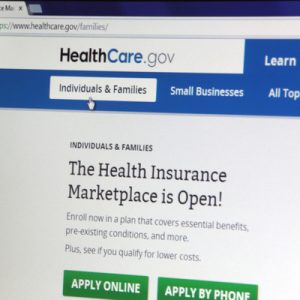 Insurance premiums have dropped in Wexford, Missaukee, Lake, and Osceola counties write Karen Hopper Usher for the Cadillac News. Hopper Usher shares findings from CHRT's 2021 Michigan Marketplace insurance rate analysis to urge readers to apply for coverage during the six-week open enrollment window.
"Residents may find that coverage is much less expensive than they think," writes Hopper Usher, citing CHRT's analysis. "In 2020, 54,000 Michiganders were eligible for a federal tax credit that covered the full cost of their monthly Bronze-level plan premiums, reducing their out-of-pocket costs on health care by roughly 60 percent."
Hopper Usher writes that "in 2021, the cost for a bronze-level plan has dropped 27.5% in both Lake and Osceola counties, where the average anticipated insurance rate is $249 a month. In Missaukee and Wexford Counties, the premiums have dropped 7.4%, for an average of $297 a month."
The article emphasizes that the marketplace exchange is especially important now after as many as 840,000 may be uninsured after losing their jobs during the pandemic and the cost of care for COVID if hospitalized may be very expensive.
Enrollment for marketplace health insurance plans closes on December 15th at midnight.