Rate analysis: 2021 ACA Health Insurance Marketplace for Michigan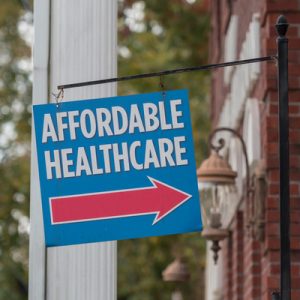 In 2021, monthly ACA health insurance rates for the lowest cost plans in Michigan on the Health Insurance Marketplace decreased, on average. These decreases occurred despite the many uncertainties associated with the coronavirus disease of 2019 (COVID-19).
2021 ACA Health Insurance Marketplace plan options are robust for communities across Michigan. In many counties, rates have declined considerably. These 2021 Marketplace changes are favorable for consumers overall. However, rates have increased in other counties and regions. Consumers should review their options and make a plan selection by December 15, when the annual open enrollment period ends.
Michigan consumers already enrolled in a 2020 plan should explore plan options and select a 2021 Health Insurance Marketplace plan before being automatically reenrolled on December 16. Last year's lowest cost plans may not be the lowest cost plans the coming year.
2021 ACA health insurance rates for Michigan
Key findings
The same nine insurers that offered plans on the Michigan Marketplace last year are doing so again. One of these insurers merged with an additional issuer not previously in the Michigan Marketplace (Meridian with Centene).
All counties in Michigan have at least two participating insurers in the Marketplace and Michigan consumers can select from nine to 85 plans, depending on the county in which they live. This is an increase from 2020, when consumers could select from nine to 76 plans.
Across all counties in Michigan, Marketplace premiums are lower on average this year than they were in 2020. On average, premiums for the lowest cost bronze plans decreased by 6.8 percent, lowest cost silver and second-lowest cost silver plans decreased by 3.3 percent and 4.3 percent less respectively, and lowest cost gold plans decreased by 2.2 percent. Expanded bronze plan premiums increased by 0.1 percent.
The majority of Michigan's 83 counties have new lowest cost silver and second-lowest cost silver plans available. Those who are set to reenroll in plans that were the lowest cost or second-lowest cost silver plans available to them in 2020 should review their options as they may find less expensive plans—and better plans—to choose from in the 2021 Health Insurance Marketplace.
Three of Michigan's insurers, representing 44 of the 128 total offered plans, have said COVID-19 was a factor in determining their 2021 Marketplace premiums. Their plans' premiums are moderately higher than they otherwise would have been absent the pandemic, ranging from 2 – 4 percent higher on average.