CHRT ED talks Medicaid work requirements with Crain's Detroit Business
March 14, 2018 |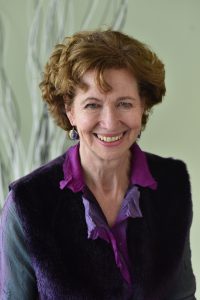 CHRT Executive Director Marianne Udow-Phillips spoke with Crain's Detroit Business about a recently introduced bill, Senate Bill 897, that proposes 30-hour per week work requirements for Michigan's Medicaid recipients.
In "Bill package would add work requirements, limit time, and block-grant Medicaid," a March 9 article by Jay Greene, Udow-Phillips describes the cost of administering and enforcing work requirements across the state, the fact that the majority of Michigan's Medicaid population is either working or disabled, and the cities–Detroit, Flint, and Saginaw–where jobs may prove difficult for Medicaid recipients to procure.
A recent study by researchers from U-M's Institute for Healthcare Policy and Innovation estimates that 48 percent of Michigan's Medicaid expansion population is already working, while others are students, caregivers, retirees, or others with serious physical and mental health conditions–populations who might not be impacted by the work requirements (exemptions have yet to be defined).
While Udow-Phillips acknowledges that the goal of the bill–using Medicaid to help people find work–is admirable, she worries that a requirement of 30 hours per week would be too difficult to achieve.
"Many people on Medicaid have jobs, but they are working in jobs that don't have health insurance," says Udow-Phillips. "If they don't have health insurance or Medicaid, how effective can they be in those jobs if they get sick?"
For more, read Senate Bill 897, introduced by Michigan State Senators Shirkey, Pavlov, Hildenbrand, MacGregor, Hune, Emmons, Brandenburg, Colbeck, Proos, Schmidt, and Robertson.