The Morning Sun shares CHRT's Marketplace insurance rates analysis with Clare, Gratiot, and Isabella County readers
December 11, 2020 | In The Media, Morning Sun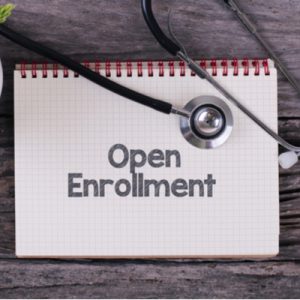 In a December Morning Sun article, author Greg Nelson discusses the Center for Health and Research Transformation's analysis of the Michigan ACA Marketplace insurance rates for 2021. "The deadline to purchase insurance coverage through the federal Health Insurance Marketplace is midnight Tuesday, Dec. 15,"' Nelson reminds readers.
The article outlines rate changes–mostly reductions–for Clare, Gratiot, and Isabella County residents seeking lowest-cost Bronze, Silver, Gold, and Platinum plans on the Michigan ACA Marketplace. Nine insurance companies offer plans on the marketplace and residents will have multiple plans to choose from, wrote Nelson.
In June, roughly "7.7 million Americans had lost jobs with employer-sponsored health insurance as a result of the COVID-19 pandemic" and specifically, "CHRT estimated that Michigan experienced a 46 percent increase in the number of uninsured adults between February and May alone." These grave statistics highlight the importance of the ACA Health Insurance Marketplace for many Michiganders.
"2021 ACA Health Insurance Marketplace plan options are robust for communities across Michigan," writes CHRT in the analysis cited in the story. "In many counties, rates have declined considerably. These 2021 Marketplace changes are favorable for consumers overall. However, rates have increased in other counties and regions. Consumers should review their options and make a plan selection by December 15, when the annual open enrollment period ends."
Nelson also directs readers to healthcare.gov and healthcare.gov/lower-costs to check if they qualify for savings.
Those who need assistance with enrollment can contact their local Department of Health and Human Services office. In Isabella County, call 989-772-8400; in Clare County, call 989-539-4260; and in Gratiot County, call 989-875-5181.
Consumers already enrolled in a 2020 Marketplace plan should explore plan options and select a 2021 plan before being automatically reenrolled on December 16. Last year's lowest-cost plans may not be the lowest-cost plans in the coming year.