Detroit Free Press speaks with Udow-Phillips about COVID-19 response, other major health concerns
November 6, 2020 | Detroit Free Press, In The Media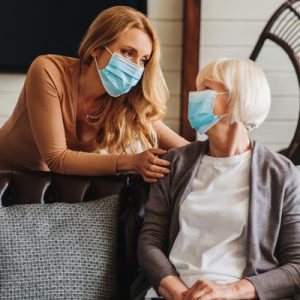 In the Detroit Free Press article, Retiring Michigan health care expert: We would not have predicted COVID-19 response, reporter JC Reindl interviewed Marianne Udow-Phillips, CHRT's founding executive director, about how health care has evolved through her career, to discuss various health care concerns, CHRT's role in Michigan's COVID-19 response, and CHRT's role in Michigan's decision to expand Medicaid through the Healthy Michigan Plan.
Marianne Udow-Phillips, who has been at CHRT since its founding in 2006 but will step down from the role at the end of the calendar year, "has influenced decision-makers across the state, including governors of both parties," Reindl writes.
In the Q&A, Udow-Phillips describes surveys CHRT conducted to analyze the capacity of Michigan's health care providers to treat an influx of Medicaid patients should the state expand Medicaid. CHRT found that "81 percent said they would be willing to take Medicaid patients," Udow-Phillips told Reindl. This finding was communicated to Michigan Governor Rick Synder and influenced the state's decision to expand Medicaid, which has resulted in hundreds of thousands of Michigander's receiving health care coverage.
More recently, CHRT and Udow-Phillips provided an analysis of Michigan's COVID-19 response. Specifically, CHRT studied Michigan's policy of placing COVID-19 patients in nursing home hubs on release from hospital care. CHRT found that "Michigan overall had a lower percentage of deaths in nursing homes than the national average, and that the hub facilities, which the state set up, performed quite a bit better, in terms of death rate, than the non-hub nursing homes."
Udow-Phillips also addressed CHRT's analysis of single-payer health care, the Affordable Care Act, and her future plans as a University of Michigan lecturer and senior advisor to CHRT.