Detroit News quotes Terrisca Des Jardins on whether hospital price transparency provides meaningful information
April 9, 2021 | Detroit News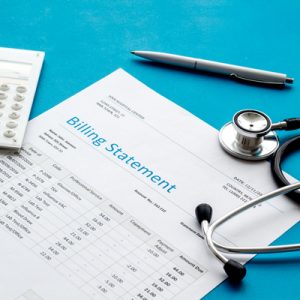 In a Detroit News article by Karen Bouffard, Price shopping in Michigan proves difficult despite new rule for hospital costs, Terrisca Des Jardins, the executive director of the Center for Health and Research Transformation (CHRT), discusses the complexity of hospital price transparency.
Since January 1, hospitals have been required to publish their discounted cash prices and the prices they have negotiated with insurance companies for 300 medical services. Supporters of hospital price transparency hope the publicly available price information will help consumers make decisions as well as reduce prices by creating competition between hospitals.
However, pricing information at hospitals is complex and difficult to compare. Some hospitals include doctor fees in their prices, for instance, and some don't. Hospitals may offer different versions of procedures with different aspects included. Adding complex medical language makes the pricing information even more difficult for consumers to understand. Consumers find it difficult to evaluate pricing and make knowledgeable decisions about their healthcare options due to all of these factors.
"Our biggest concern is whether price transparency is going to provide meaningful and actionable information to consumers about what the actual cost of their care is," Des Jardins said. "And unless there is a clear and consistent process for translating and comparing price data, it may be confusing to consumers."