Introducing CHRT's new health and social equity team: A Q&A with Sharon Kim
May 10, 2023 | CHRT News
In March, the Center for Health and Research Transformation (CHRT) launched a new team focused on health and social equity.
Though each of CHRT's teams applies a health and social equity lens to their projects, CHRT desired a specific team to manage major programs under the health and social equity banner, while offering support to clients in pursuit of more complex health and social equity initiatives. 
CHRT brought programs such as MI Community Care, the Promotion of Health Equity project, the Healthy Aging at Home Network, and efforts supporting the Washtenaw Health Initiative under that health and social equity umbrella. 
We sat down with Sharon Kim, the Health and Social Equity team lead, to learn more about the team's projects, purpose, and intended impact.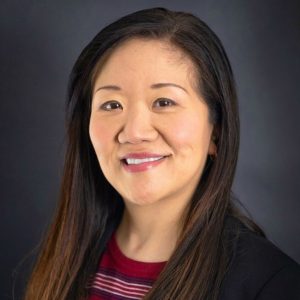 What are some of the challenges CHRT's health and social equity team will address?
All of our programs focus on supporting the most vulnerable and underserved folks in our community, but in different ways and with different populations. 
MI Community Care (MiCC) is a good example. A coalition of Livingston and Washtenaw County community partners, MiCC is a free care coordination program that initially focused on reducing emergency department use. Now, MiCC helps participants–primarily Medical enrollees–meet their health and personal goals. Participants live with challenging and complex needs. MiCC participants often need support with multiple needs such as food, housing, specialized medical care, and behavioral health or substance use conditions. 
CHRT is the backbone organization for the MiCC program. Some partner organizations have become hublets, which means they take the lead with participants, coordinating all the services that that participant is going to need. Hublets are supported by additional partner agencies. All the boots-on-the-ground agencies involved came together and developed the MiCC model themselves. They developed a common consent model, they adopted common comprehensive assessment forms, they're all using a shared IT platform to coordinate with each other and ensure closed-loop referrals. It's part of what you see at a national level, this push toward coordinated, holistic, team-based care that's centered around the patient.
In the U.S. we focus so much of our time and resources on medical settings, but true health care starts where we live, where we work, where we pray, and where we play. Our environment, the way we grew up and the resources available to us, drives health and wellbeing. We have been so focused in this country around providing care after someone gets sick, versus making sure that people have the things they need to be born healthy and stay healthy.
Our programs have the potential to reach and support the lives of our most vulnerable and underserved populations, but there are few mechanisms to pay for social care. We're looking at sustainability paths from a policy perspective, and from a boots-on-the-ground perspective. But for many of our local players, it's hard to do this work when you're worried about keeping the lights on. And going after different funding streams increases the administrative and reporting burden.
Merging all our health and social equity programs under the same umbrella will help us make more efficient use of funding, staff, and other resources, especially for programs that serve overlapping populations and address similar needs. We expect that this will result in improved coordination of services, ensuring a more systemic approach to meeting community needs.
What projects are in the team's portfolio now, and what do you anticipate their impact will be?
One of our largest projects, the Promotion of Health Equity (PHE) project, is really quite amazing. 
PHE is a Centers for Medicare & Medicaid Services (CMS) funded health equity project administered by the Michigan Department of Health and Human Services (MDHHS). For PHE, CHRT is facilitating a learning network and providing administrative support to six collaboratives: 
Each participating collaborative has already done significant work building a consortium of health care and social service organizations that are working together to serve their geographic regions. 
Bringing together so many regions from across the state, each with their own unique models and challenges, is a tremendous opportunity for all of us. We can address the priorities of the State of Michigan and the Michigan Department of Health and Human Services, such as the state's social determinants of health strategy and health information technology roadmap. Both include a focus on community information exchange and the ability to integrate data across the clinical and social care settings, which is a central focus of PHE. PHE partners are leveraging the robust data sharing infrastructure they have built. This infrastructure helps to improve the ability for social care organizations to do their vitally important work. Michigan is already a national leader in regard to the sharing of clinical data, and through PHE we are moving another step forward in developing a statewide infrastructure to support data sharing between clinical and social services.
PHE brings together so many amazing partners. In addition to CHRT, core project partners include: the Michigan Health Information Network, Michigan Data Collaborative, Collaborative Quality Initiatives, MSHIELD, and the backbone organizations representing six different regions of the state.
A second project housed in the new CHRT team is a collaborative effort focused on supporting the unmet needs of older adults and their caregivers. It provides support to the aging population in Washtenaw County through a collective impact model. CHRT and its CBO partners successfully completed a CIHN pilot program. During this pilot, they created a shared administrative structure to provide individuals diagnosed with heart disease or diabetes with medically friendly home-delivered meals coupled with SDOH-focused assessments and referrals for additional services. Building on the success of the pilot program, CHRT plans to develop a "Healthy Aging at Home Network" (HAHN), formalizing the alliances developed during the pilot program and scaling up the service offerings for Michigan residents.
In the project, social care organizations come together to coordinate efforts to make sure that seniors—regardless of their economic status, race, ethnicity, or gender—have access to the things they need to age in a healthy way. 
What processes does the team use to advance projects?
As a new team, we are still developing our processes. Everything is a team effort. My role on the team is to make sure that my team has what they need to make their programs successful. I lean on their knowledge, expertise, and passion to advance equity.
The Promotion of Health Equity project is a good example of a team effort. We are bringing together six incredibly different regions with different goals. The CHRT team helps partners define overarching, cross-regional goals for health equity and for social equity. 
We do this by asking: What are the common outcomes that need to come from this? Can we identify shared goals, target populations, or interventions? How do you ensure that all of the different regions and different programs are working toward some of the same end goals and working together effectively?
These questions help us craft a shared vision. 
After determining a shared vision, we create a shared framework and implementation plan. The framework outlines the approach we're going to take, including strategies for the interventions, for continued outreach, and how we're going to connect with the state and funders more broadly. Then we determine how to assess the success of our work, not only for the regions individually, but as a whole. 
All of our projects focus on supporting the most vulnerable and underserved folks in our community in a way that's holistic, coordinated, and uplifts the lived experience of people in the community. 
Health and Social Equity team members include: