Meet Robyn Rontal, CHRT's interim executive director
February 3, 2023 | CHRT News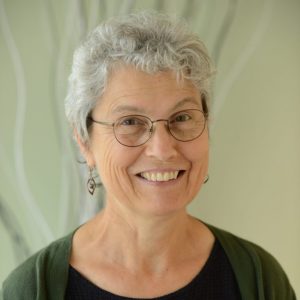 We are pleased to announce that Robyn Rontal is the new interim executive director of CHRT. We at CHRT are excited to have her lead the organization.
For over two years, Terrisca Des Jardins has led CHRT as executive director–advancing CHRT's portfolio and impact, maturing CHRT's fiscal and operational strength, and realizing significant advancements in diversity, equity, and inclusion.

On February 1, Robyn Rontal, policy analytics director at CHRT, stepped into the role as interim executive director while CHRT's Board of Directors launched a search for a permanent replacement.  
Des Jardins is taking on a new role that will allow her to advance her reach and impact for populations she cares deeply about: She'll serve as Michigan Plan President of Molina Healthcare beginning March 6. In the interim, Des Jardins will help with Rontal's transition.
Rontal will provide steady and solid leadership until the CHRT Board appoints someone permanently. She will carry out the plans and priorities CHRT and its Board have identified for 2023 and beyond. 
Rontal has had significant reach and meaningful impact in Michigan and beyond as leader of a number of long-term services and support initiatives, healthy aging programs, and rehabilitation research projects. 
CHRT staff do not anticipate any interruption in work with partners. We at CHRT truly value our work and long-standing relationships and look forward to continued collaboration and service in the years to come.