Marianne Udow-Phillips discusses the impact and future of the ACA during 10th anniversary panel
October 20, 2020 | In The Media, Webinar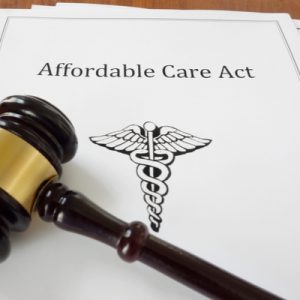 During a virtual panel in October 2020 moderated by John Z. Ayanian, the director of the University of Michigan's Institute for Healthcare Policy and Innovation (IHPI), and Dr. Howard Markel, the director of the University of Michigan's Center for the History of Medicine, Marianne Udow-Phillips discussed the impact and future of the ACA.
The panel, which also included John McDonough of the Harvard T. H. Chan School of Public Health, Jonathan Cohn who covers the ACA for the Huffington Post, and Gail Wilensky, a health economist and senior fellow at Project Hope, an international health foundation that supports health workers worldwide, was scheduled to mark the occasion of the 10th anniversary of the ACA.
The panelists first addressed what changes they would suggest for the ACA. Udow-Phillips highlighted shortcomings of the ACA including the high out-of-pocket costs for health care for many individuals, especially those at or above 400 percent of the federal poverty level. Her suggestion was to increase government funding for health care in order to lower the cost of care. Additionally, Udow-Phillips stressed the importance and value of Medicaid as well as similarities between the individual marketplace and the Medicaid marketplace such as rates, silver-loading, and techniques of managing care.
Udow-Phillips said she was most surprised by the "degree of politicization to the Public Health and Prevention Fund" of the ACA. She emphasized the need to increase funding for public health, which is currently only 3 percent of the nation's healthcare expenditures. This issue was only exacerbated by COVID-19, and Udow-Phillips said public health funding "needs to be fixed" moving forward.
The ACA, which was enacted by Congress and signed into law by President Barack Obama, was brought to the Supreme Court for the 3rd time on November 10, 2020. A key piece of the ACA, the individual mandate, was previously upheld by the Supreme Court, however, the Trump administration lowered the individual mandate to an amount of $0. This change gives the Supreme Court grounds to reanalyze the constitutionality of the ACA. Udow-Phillips says she would not expect the "Supreme Court to rule the whole ACA is unconstitutional."
The panel also considers the future of health care in America; Udow-Phillips expects that our nation will slowly move away from employer-based health insurance over time. Other topics discussed included pre-existing conditions, the relationship between health insurance and small businesses, and the ACA's impact on children.