Marianne Udow-Phillips offers insights on complex hospital staffing issues during the COVID-19 crisis
April 17, 2020 | Bridge Magazine, In The Media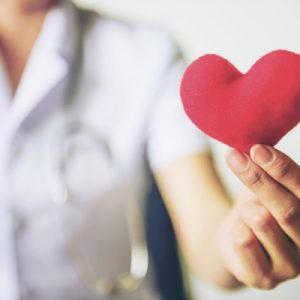 As hospitals and health systems across Michigan scramble to address a surge in COVID-19 patients, there is competition over the short supply of highly sought-after critical care nurses – driving up labor costs and pulling some Michigan nurses away from their regular jobs to take higher-paying temporary positions. In "Michigan nurses getting fat pay raises or pink slips in coronavirus crisis," Bridge Magazine takes an in-depth look at this trend and related hospital staffing issues that have a direct impact on the ability of hospitals and caregivers to manage the coronavirus caseload across Michigan.
The article notes that in some cases, Michigan critical care nurses are being lured out of state by lucrative offers from hospitals in other regions, and some Michigan hospitals are seeking staffing help from other states and health systems that are not currently as over-burdened by the coronavirus crisis. Even as some hospitals are in a bidding war to hire critical care nurses for coronavirus care, Bridge Magazine's Kelly House notes that other health care workers are losing their jobs as elective procedures, planned surgeries, and outpatient medical services are being cancelled during the pandemic.
"As the coronavirus pandemic leaves a trail of devastation in Michigan, it is also defying the laws of health care workforce supply and demand, creating a maddening musical chairs of labor, forcing executives to adjust in real-time, and fueling frustrations among some workers who say they're tired of being called heroes but treated like pawns," House writes.
The perplexing circumstance of health care workers losing their jobs during a health crisis has led to calls for retraining so that those workers can assist on the front lines. "But retraining workers in the midst of a pandemic could prove tricky, said Marianne Udow-Phillips, founding executive director of the Center for Health and Research Transformation at the University of Michigan and a former director of the Michigan Department of Human Services. "You've got everybody deployed to the front lines and you don't have the capacity to do that kind of training," Udow-Phillips said. "But it's a lesson learned for what we could do to prepare for the future." Udow-Phillips also notes that policy changes at the state and federal level could help Michigan and other states be better prepared for future pandemics.
READ THE FULL BRIDGE MAGAZINE ARTICLE HERE
–Summary by Benjamin Kohrman.