Marianne Udow-Phillips writes about the importance of maintaining access to clean water during the COVID-19 pandemic
November 25, 2020 | Bridge Magazine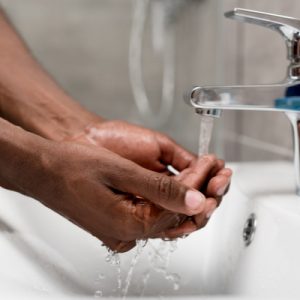 In a November Bridge Michigan opinion article, To protect all Michiganders, maintain access to clean water, Marianne Udow-Phillips writes about the relationship between access to clean water and health during the COVID-19 pandemic.
"On March 28, Gov. Gretchen Whitmer issued an emergency order requiring the reconnection of service to residents who had their water shut off. The Governor then extended this order in July to stop water shut offs through the end of this year," writes Udow-Phillips. But in October, when the Michigan Supreme Court ruled that these emergency orders were unconstitutional, the decision to continue to water service restoration during the COVID-19 pandemic was left up to the Legislature.
One preventative measure taken to reduce the spread of COVID-19 is frequent hand washing. Without access to water, the ability to engage in this behavior quickly diminishes says Udow-Phillips. "For those who cannot afford their water bills, shutoffs not only endanger their lives, but the lives of others they come in contact with."
Michigan Senator Stephanie Chang recently introduced Senate Bill 241 which would "maintain Gov. Whitmer's water restoration order and make sure Michiganders' water is not shut off while we battle COVID-19."
Water protection has yet to be restored by the Legislature and, says Udow-Phillips, "families are again at risk of losing access to water solely because they cannot afford their water bills." Sen. Chang's bill could provide relief to these families until there is a widely accessible vaccine, she continues.