Udow-Phillips in Michigan hospitals are needed now more than ever. Why are they laying off workers?
May 7, 2020 | In The Media, MLive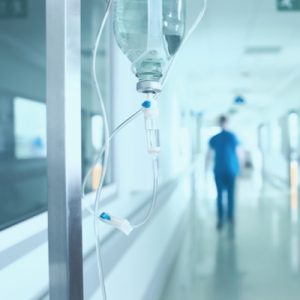 For hospitals and health systems in Michigan and the U.S., outpatient and elective procedures are the foundation of sustainable business. The March 10 executive order putting a hold on "non-essential procedures" in Michigan has had a profound effect on the viability of large and small health providers. MLive's Malachi Barrett spoke with CHRT Executive Director Marianne Udow-Philips about the conditions that led up to the precipitous drop in hospital revenues, and the perils that may lie ahead for health facilities and systems.
While the executive order was aimed at protecting tenuous supplies of personal protective equipment as hospitals prepared for a wave of COVID-19 patients, it unavoidably halted the "non-emergency" procedures that provided a major income stream for hospitals. In the MLive article. the Michigan Health and Hospital Association estimates that without non-emergency and elective procedures Michigan hospitals are losing $300 million a week while simultaneously spending $100 million on COVID-related equipment, staff, and treatments.
This widening gap between revenue and expenses is forcing layoffs of healthcare workers throughout Michigan and threatening the existence of some rural hospitals. Udow-Phillips expressed guarded optimism that hospitals may be able to resume elective procedures sometime in May. "I am expecting that we'll start seeing in May some cases coming back into the hospital." But, she says, "it really depends on how well we do in containing this virus. If the health system gets overwhelmed again, then they're going to have to cut back."
Udow-Phillips also discussed how providers are adapting to COVID-imposed health protocols and the expansion of telemedicine.