Michigan's independent doctors are facing new hardships during coronavirus pandemic: Udow-Phillips explains
May 14, 2020 | Bridge Magazine, In The Media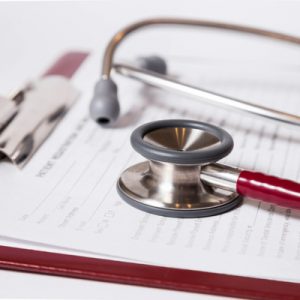 The novel coronavirus is not only causing massive stress on hospital systems, but it is also threatening the existence of independent practices in Michigan. Ted Roelofs, in his latest story for Bridge Magazine, shares that as cases started to increase, and social distancing rules were implemented in March, private practices saw a dramatic decline in patients and revenue.
With this decline in patients, private practices are facing hardships in determining if they will be able to recover from the loss in business. Some are able to receive aid from the Coronavirus Aid, Relief, and Economic Security (CARES) Act and the Paycheck Protection Program to continue essential operations and pay staff and bills for the near future. However, without the certainty of when this will all end, there is no indication if there will be more aid available to keep these operations running for longer.
The Center for Health Research and Transformation's executive director Marianne Udow-Phillips shares that it is very possible to see a decline in medical practices, especially in rural Michigan, which already has a shortage of primary care physicians. She also points out that as more independent physicians become less available, there will be a decline in personalized care. and that smaller practices do not have the same infrastructure to get through a "massive disruption" like this pandemic.
–Summary by Emmen Ahmed