New projects focus on innovative financing models for supportive housing, peer support for SUD, and community paramedicine
April 26, 2021 | CHRT News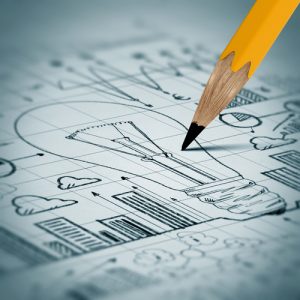 The Center for Health and Research Transformation (CHRT) has taken on several new projects. The three most recent projects include research on innovative financing models for supportive housing, a pilot for a peer support program for those struggling with Substance Use Disorder (SUD), and an analysis of Huron Valley Ambulance's Community Paramedicine program.
For the first project, CHRT is conducting research, funded by the Michigan Department of Health and Human Services, on innovative financing models for supportive housing. This project builds on a successful permanent supportive housing pilot that addressed the intersection of homelessness and chronic illness. CHRT will review and report on federal, state, foundation, and private sector financing mechanisms for supportive housing initiatives.
A second project is a Peer Support Program for the United Auto Workers (UAW) union. CHRT has partnered with UAW to develop, implement, and evaluate a Peer Support Program for union members who are struggling with Substance Use Disorder (SUD) or who have a loved one with SUD. The volunteer-based program will first be launched at two UAW manufacturing facilities and then evaluated for effectiveness and scalability. CHRT will also make recommendations on how to change employer workplace drug-use policies to encourage more employees to seek help.
Most recently, CHRT has partnered with Huron Valley Ambulance (HVA) to analyze and eventually help create reimbursement strategies for their Community Paramedicine (CP) program. The CP program intends to improve care delivery and reduce costs by providing comprehensive care for low-acuity 911 calls in the patient's home. From 2016-2018, HVA's CP program saved an estimated $2.3 million by treating 53 percent of patients in place, instead of the 1.6 percent of patients treated in place by non-CP paramedics. However, HVA has not been able to obtain reimbursements to cover the full cost of CP care. CHRT will develop a more contextual understanding of HVA's CP program and explore reimbursement rates and policies.
For a complete list of CHRT projects, visit our projects page.