U.S. News and World Report cites Marianne Udow-Phillips in article about Joe Biden's health care platform
November 12, 2020 | In The Media, U.S. News and World Report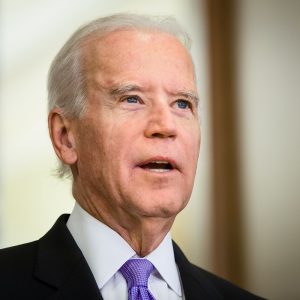 In a U.S. News and World Report article, If Elected, Joe Biden Has Big Plans for Health Care, Dennis Thompson extensively cites Marianne Udow-Phillips, who was interviewed by HealthDay's Mabel Jong on the topic. The article, written just days after the 2020 presidential election, highlights Joe Biden's proposed Affordable Care Act improvements, including expanding eligibility.
Udow-Phillips says, "Joe Biden was squarely in the camp of building on the Affordable Care Act," in efforts to make health care more affordable. She also says that "Biden has proposed redefining affordable health care to be no more than 8.5 percent of a family's income," as opposed to 9.5 percent. Biden would also create a public option available "even for individuals who have employer coverage."
The article emphasizes that these proposals could face challenges should Republicans maintain control of the Senate. Biden's proposals are "expensive and it's unlikely to see them getting through a Senate that continues to be controlled by Republicans," says Brian Blase, an advisor to President Trump, who was also cited in the piece. Udow-Phillips remains hopeful, however, that Biden will be able to implement things that could improve the ACA's accessibility and effectiveness.
In addition to the Affordable Care Act, an assertive COVID-19 response is central to Biden's health care plan. Udow-Phillips expects Biden to "tackle the coronavirus with a science-based approach" by relying more on the CDC and public health officials such as Dr. Fauci. Udow-Phillips also speaks to the need for a second stimulus package and additional funding as private physicians, academic medical centers, and nursing homes face COVID-19 related financial challenges.