Use local doctors to promote mask use says Marianne Udow-Phillips in WLNS interview with Tim Skubick
July 22, 2020 | In The Media, WLNS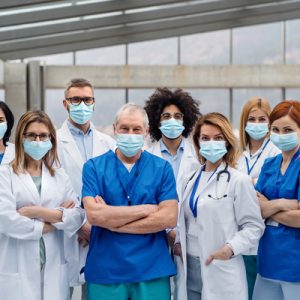 Tim Skubick of WLNS interviewed Marianne Udow-Phillips, founding executive director of CHRT, for a segment about the recently released mask-pitch by Michigan-based sport coaches.
"It was quite a coup for the [Michigan] governor to sign up well-known sports personalities like Michigan State University basketball coaches Tom Izzo and Suzy Merchant to encourage the use of masks," said Skubick. "If it was up to Marianne Udow-Phillips, the former state welfare director during the Granholm administration, she would advise the governor to use local doctors."
Skubick is referring to a recent study done by CHRT and the University of Michigan Department of Learning Health Sciences, which discovered that the people Michiganders trust most for COVID-19 information are their local doctors.
READ THE FULL PIECE "WHITMER CRITICIZED FOR RECRUITING COACHES FOR MASK PITCH