Revisioning the Care Delivery Team: The Role of CHWs within State Innovation Models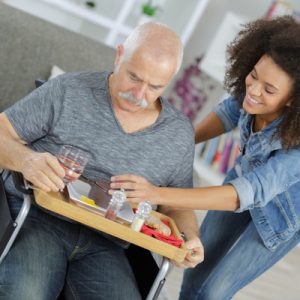 The Affordable Care Act (ACA) promoted the broader use of Community Health Workers (CHWs) through a number of initiatives designed to reward health outcomes and value rather than paying providers by volume. One prominent ACA initiative under the Center for Medicare and Medicaid Innovation (CMMI) was the State Innovation Model (SIM) grants to states to design and test new payment and care delivery models. While the political future of the ACA remains uncertain, states continue to use their previously awarded SIM grants to experiment with how Community Health Workers can improve health care outcomes and lower the cost of care.
Community Health Workers (CHWs) have the potential to reduce health care costs and improve health care access, particularly for people with complex human service needs. As trusted members of the communities they serve, they help create bridges between patients and health systems to better meet patients' needs. CHWs have been studied since the 1960s, and their effectiveness in diverse settings is well documented. However, until ACA was passed in 2010, CHW roles within health care systems were limited.
This brief, developed with support from the Commonwealth Fund, highlights the ways that states are using SIM grants to integrate Community Health Workers into value-based health care systems. States can use their SIM experience and momentum from aligning multiple stakeholders to overcome the challenges to diffusing CHWs throughout the health care system.