Effects of the Affordable Care Act on Health Insurance Coverage in Southeast Michigan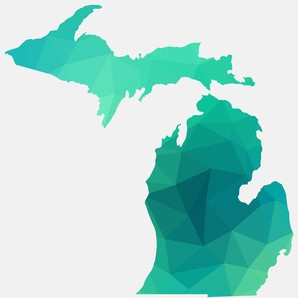 Combined with a decreasing unemployment rate, the Affordable Care Act's (ACA) coverage expansion contributed to a sharp decrease in Michigan's uninsured rate in 2014. However, effects of the coverage expansion have been uneven, and socioeconomic and geographic disparities in coverage remain across the state.
Since the launch of the ACA coverage expansion in 2014, millions of previously uninsured Americans have enrolled in health insurance. The ACA coverage expansion has two primary components: expansion of Medicaid eligibility to low-income adults and financial assistance to help individuals purchase private coverage through the health insurance marketplaces. Expanded health insurance coverage under the ACA has coincided with improved access to medical care and reductions in problems paying medical bills for many families. In addition, providers have seen a reduction in uncompensated care costs since the ACA coverage expansion began.
This brief describes the ACA coverage expansion for southeast Michigan (Livingston, Macomb, Monroe, Oakland, Washtenaw, and Wayne counties) and the reductions in the uninsured population. It also examines the remaining uninsured population and the potential for further gains in health insurance coverage.
Key findings include:
The number of residents in southeast Michigan who selected a marketplace plan during open enrollment increased from about 141,000 in 2014 to 164,000 in 2015. However, the number of plan selectors was virtually unchanged in Wayne County.
Total Medicaid enrollment, including both traditional Medicaid and Healthy Michigan Plan (Michigan's Medicaid expansion program) enrollment, grew in each county in southeast Michigan, increasing from about 877,000 prior to launch of the Healthy Michigan Plan in April 2014 to 1.12 million in August 2015. In Wayne County, more than 36% of residents were enrolled in Medicaid by December 2015.
Every county in southeast Michigan experienced a decrease in the number of uninsured residents from 2013 to 2014, with Wayne County experiencing the sharpest decrease, from 16.4 to 12.5%.
Within the City of Detroit, the uninsured rate fell from 22.5 to 17.1% in 2014 as both public and private coverage increased.
Areas within the City of Detroit experienced the largest coverage gains in the region in 2014, but the magnitude of coverage gains varied across the region.
Across southeast Michigan in 2014, more than three out of four uninsured residents were eligible
for financial assistance under the ACA, either through Medicaid, the Children's Health Insurance
Program (CHIP), or subsidies through the health insurance marketplace.
This CHRT report was produced for the Altarum Institute's Center for Sustainable Health Spending, which received funding from the National Institute for Health Care Reform to examine strategies for improving the health of the people of Detroit, and the related economic consequences.