Health care spending for chronic conditions in Michigan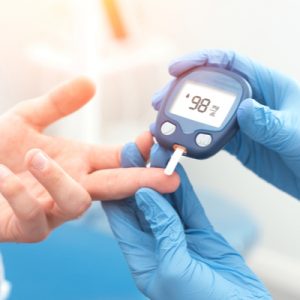 Chronic conditions affect millions of Americans and have a major impact on U.S. health care spending each year, accounting for seven out of every ten deaths in the United States annually. It is estimated that more than 75 percent of all health care costs are associated with chronic diseases. Approximately 45 percent of Americans nationwide are affected by at least one chronic condition, and 60 percent of adults in Michigan suffer from a chronic condition.
In 2010, roughly 30 percent of total national health care spending—$347 billion—was associated with the following chronic conditions: heart conditions, cancer, chronic obstructive pulmonary disease, asthma, diabetes, and hypertension. The largest contributing factors to the increase in the prevalence of such conditions include physical inactivity, tobacco use, and poor diet. Currently, over 95 percent of Michigan adults report at least one behavior that may increase their risk for chronic conditions.
This issue brief summarizes health care spending in Michigan for five common chronic conditions for Blue Cross and Blue Shield of Michigan members:
Coronary artery disease
Congestive heart failure
Chronic obstructive pulmonary disease
Depression
Diabetes
Suggested citation: A. Hammoud and M. Udow-Phillips. 2014. Healthcare Spending for Chronic Conditions in Michigan. Center for Healthcare Research & Transformation, Ann Arbor, MI.
Special thanks to Robyn Rontal and team.