King and Rontal published in the Annals of Family Medicine on annual wellness visit use among persons with disabilities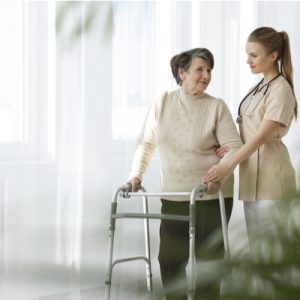 Persons with disabilities often face challenges accessing healthcare, despite having increased health needs. Annual wellness visits (AWV) and other preventive care may increase the overall health of persons with disabilities, but they can be unaffordable when they require out-of-pocket copays.
One purpose of the Patient Protection and Affordable Care Act (ACA) was to improve health outcomes and use of preventive services among all adults by creating zero copays for preventive health care, including annual wellness visits.
A team of researchers, including Jaque King and Robyn Rontal of the Center for Health and Research Transformation (CHRT), recently published a study in the Annals of Family Medicine on Annual wellness visits for persons with physical disabilities before and after ACA implementation.
The study looked at annual wellness visit (AWV) use among persons with physical disabilities from 2008 to 2016–before, during, and after the rollout of the ACA. Researchers considered insurance type (Medicare Advantage or commercial), race, sex, and disability type to determine how persons with disabilities used AWV.
Overall, the study found that while the rate of annual wellness visit use was decreasing before the inception of the ACA, that trend reversed when the ACA was rolled out and the use of AWVs among persons with disabilities continued to increase.
By 2016, white women with congenital disabilities and commercial insurance had the highest AWV use at 47.6 percent. Hispanic men with acquired disabilities and commercial insurance had the lowest AWV use at 21.6 percent, with Black and Hispanic men with acquired disabilities and Medicare Advantage insurance at a similar level.
AWV use was most significantly influenced by insurance type and sex, and less significantly influenced by disability type and race. Differences between persons with disabilities and the general population were significant, as well. Persons with disabilities were 15 percent less likely to use AWVs than the general population.